Finally we can say this out loud: our first furniture collection is called Kauris (Finnish word for 'deer') and its first product is a slender side table with traditional joints. It looks like this 🙂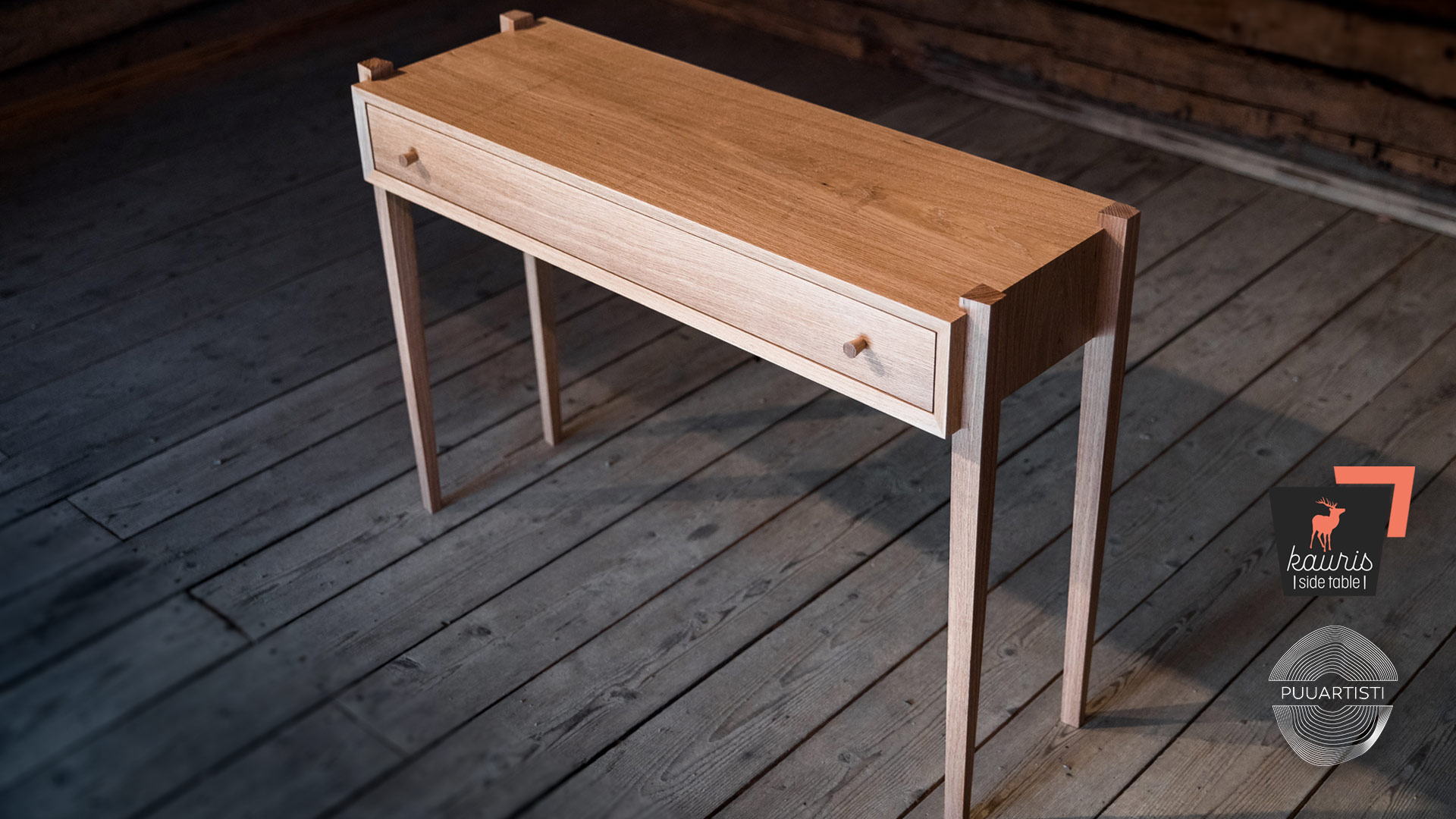 What makes this first batch very special is that they were made in the Skills Finland  national competition, where young woodworkers competed in the Finnish Championship of wood craftsmanship. Miikka from Puuartisti was appointed as the head judge of the competition and he got the honour to design the competition piece.
The students succeeded very well in executing this piece which surely is an interesting challenge also to us who already got out of school. 😉 It doesn't only measure who is the best at using machinery but also who masters manual work and the most precise joints.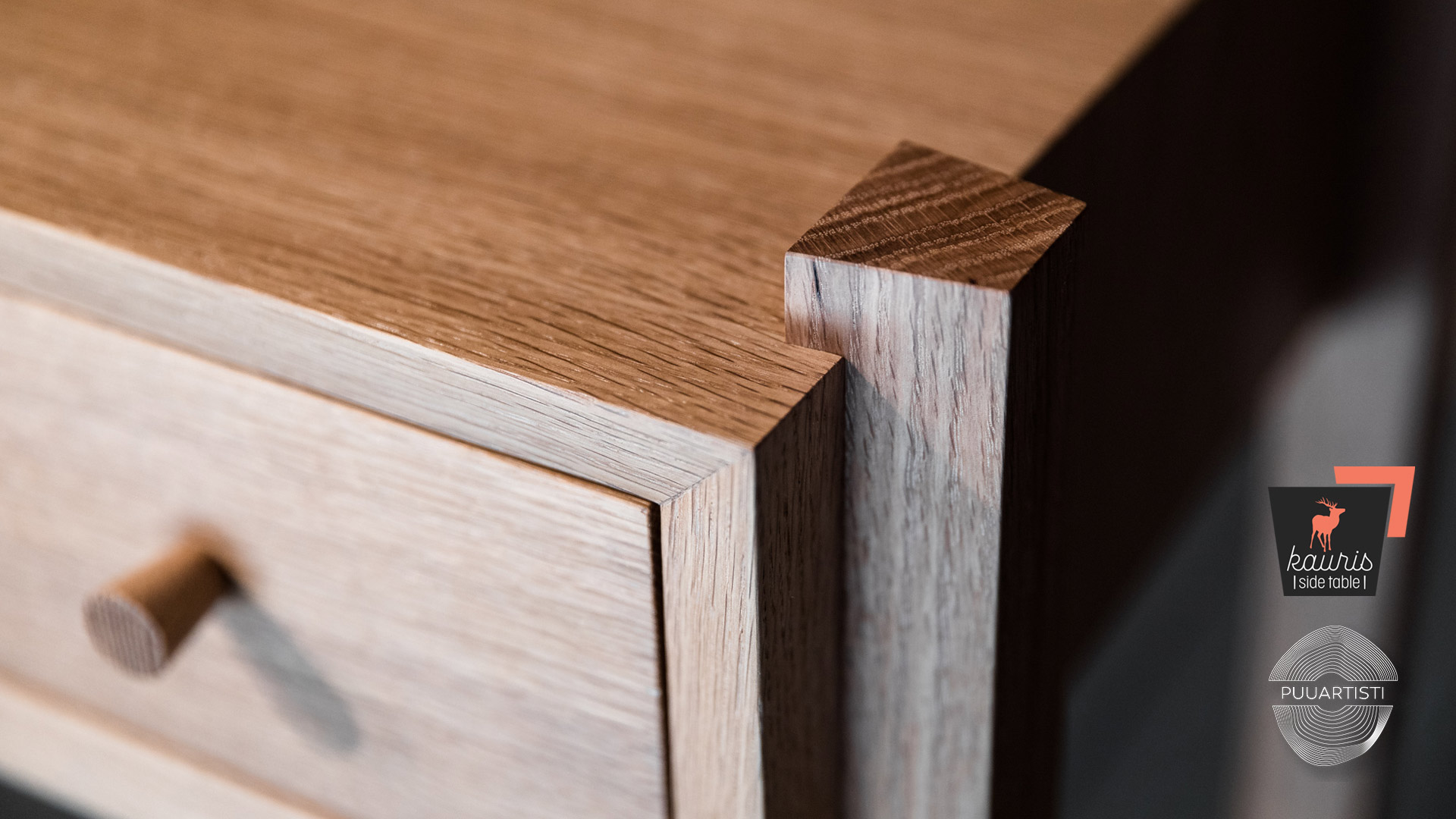 The most prominent feature in this side table is the leg structure. The legs attach to the table with wedged joint and no glue or screws are needed. This type of joinery is very typical in traditional Finnish woodworking and used for instance to assemble dining tables.
Traditional joinery is one thing that Miikka insisted on including in the competition piece, as it is also present in many of the Puuartisti works. Modern design combined with oldie-but-goldie joints is something that we pursue in many of our projects 🙂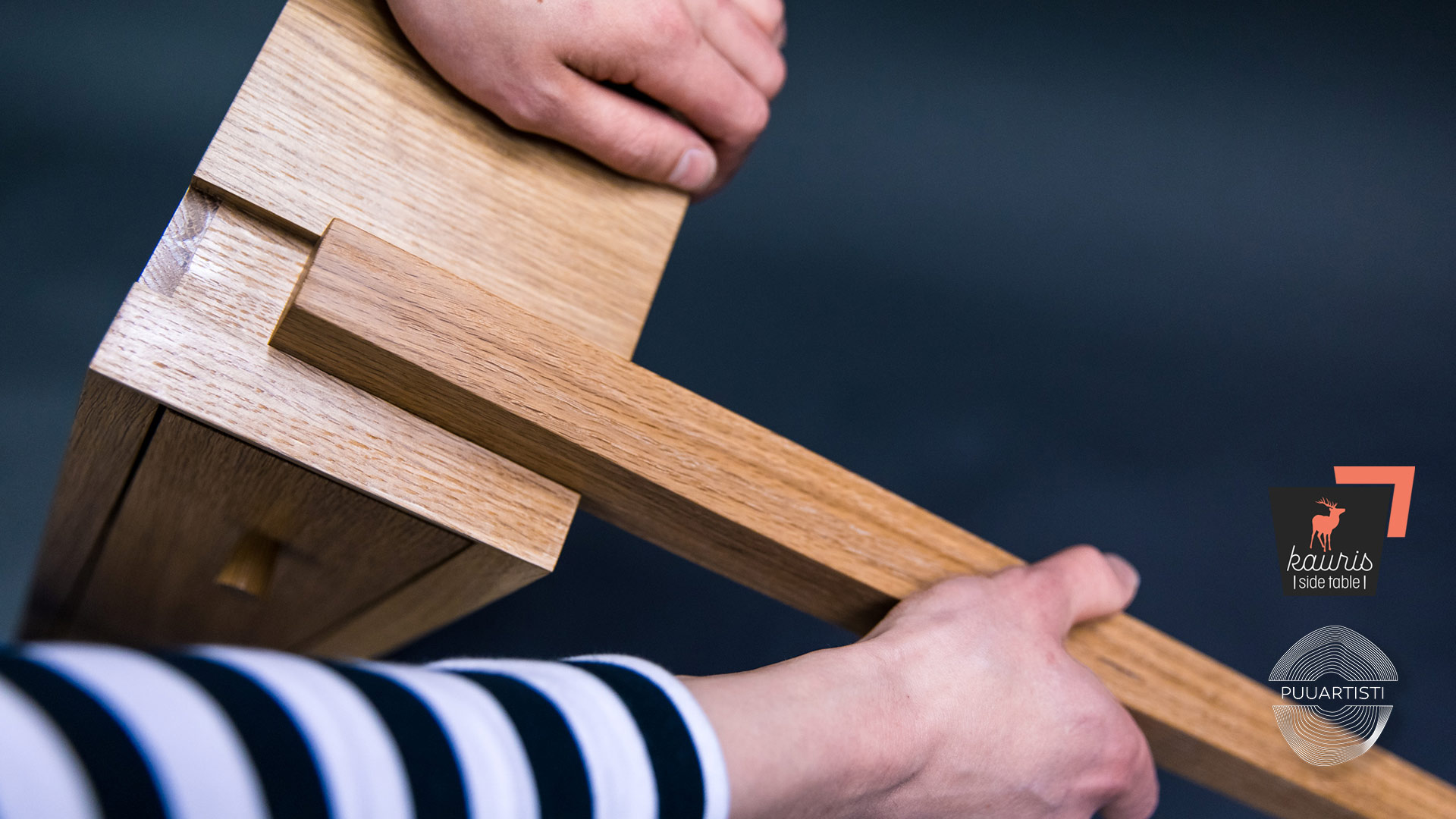 Would you like to have a Kauris in your home?  
Normally the Skills Finland competitors get the products for themselves but now we suggested a different approach: what if we auctioned the pieces and donated the revenue for supporting young woodworkers in one form or another?
This idea was approved by the competition organisers and the competitors themselves.  We finalised the products at our workshop after the competition and announced an auction on social media.
So we will see in late June where the 9 Kauris tables will find their new homes – maybe at your place? 🙂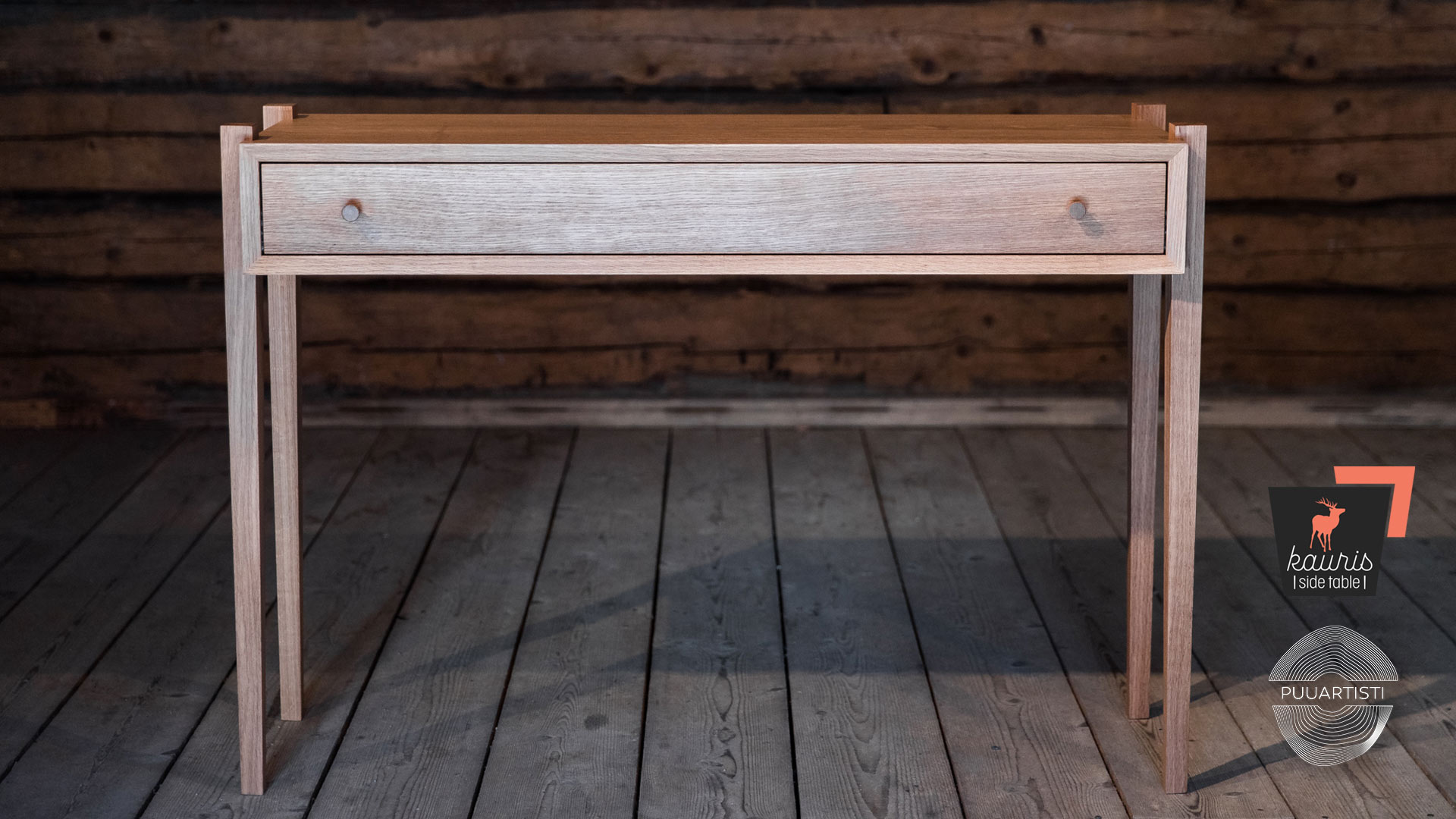 Kauris side table
material: white oak
dimensions: width 1000mm, height 765 mm, depth 350mm
wireless charging station
no-screw assembly
Kauris furniture collection
Kauris furniture collection will expand with other products of the similar design. However, we won't be making these out of the assembly line, but each piece will be sold in numbered small editions.